Summer Special
Elevate your style with our range of Chikankari sets, both stitched and unstitched.
SHOP NOW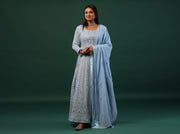 Shop the Look - SS 19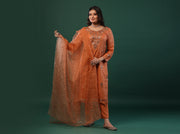 Shop the Look - SS 20
Shop the Look - SS 21
Shop the Look - SS 22
"Exclusive collection it's a joy to be here and buy the finest chikankari in Lucknow."
Jaya Chaturvedi
"Excellent service and fabulous designs. Very creative and they satisfy their customers completely. Personal touch for all orders which is looked after by their owner. Overall, a great experience."
Komal Narang
"Loved the work and the quality. moreover, they very patiently showed me their products on WhatsApp date too multiple times. looking forward to buy in future! Totally recommended!!!"
Sakshi Pathak
"Nazrana offers is truly the best and finest Chikan works of Lucknow. Conveniently located with a wide range it is the only destination in Lucknow you need to visit to get the gift of heritage and craftsmanship from Lucknow. Highly recommended."
Amit Vardhan